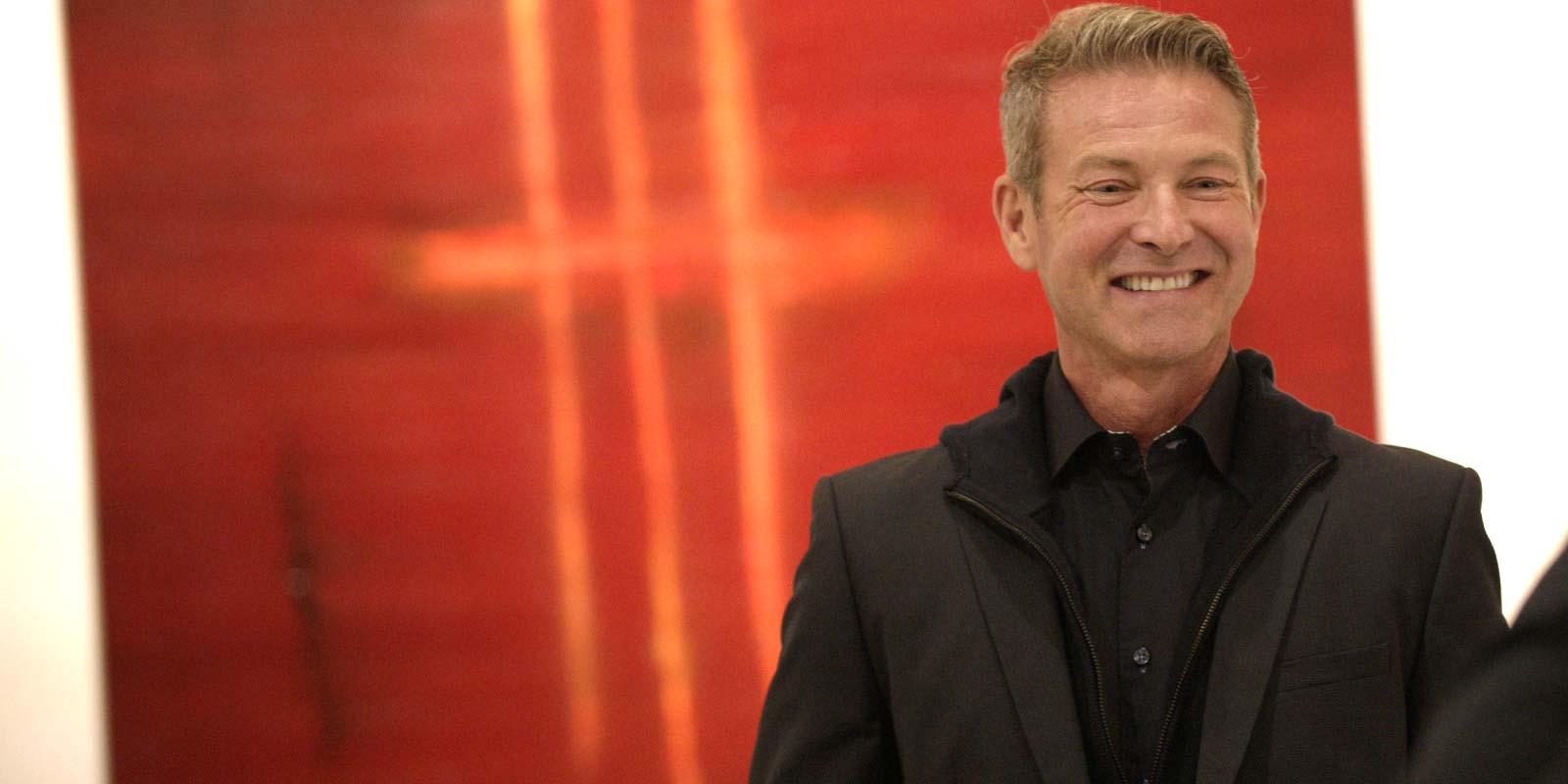 Todd Williamson was born in 1964 and lives and works in Los Angeles, California. He received his Bachelor of Arts from Belmont University in Nashville in 1988. In Los Angeles, he also chairs the West Hollywood Arts and Culture Committee.
UNIQUE TECHNIQUE
Looking at Todd Williamson's work, you often notice the sharp oil edges within his artwork. These equally spaced lines are reminiscent of music staves or lines waiting to be nonverbally filled with sophisticated and profound art.
ART ON DIFFERENT LEVELS
Williamson realized early on that art takes place on different levels and that he cannot express his artistic spectrum without adding influences that surround him. Todd Williamson's work can be described in a variety of ways. However, it is perhaps best described by a critic who speaks of the Light that Williamson brings directly from his soul to the canvas. At the same time, his art has the power to radiate a calmness that is powerful and dynamic to the viewer in equal measure. To stimulate the experience the viewer has with his art on a different level, Todd Williamson has collaborated for several exhibitions with Professor Greg Walter of the University of North Carolina, who provides musical accompaniment to the emotions of the artwork on display.
NUMEROUS AWARDS AND PRIZES
In the U.S., he has exhibited with well-known artists such as Ed Ruscha, Mie Olise and Laddie John Dill. Williamson is the winner of the "Prize for Creativity" (2019) from the Pollock Krasner Foundation (New York). In 2010 he also received the prestigious "Pollock Krasner Foundation Award", New York. In 2019 Todd Williamson also became an official participant at the Biennale di Venezia. In 2019-2020, his works were also shown at MAC Museum Art & Cars in Singen under the exhibition title "California Dreamin – An uncertain paradise".
REPRESENTED IN VARIOUS COLLECTIONS
His art is represented in various international public collections. He has also shown his art at the American Academy in Rome, the PAN Museum/Art 1307 in Naples, in Greece, Berlin and Shanghai, as well as in the artist salon of Louise Bourgeois.
For his exceptional creativity and technique, Todd Williamson becomes the third artist ever to receive the 'Pollock Prize for Creativity'.
Processional by Todd Williamson is one of the top 10 exhibitions in Venice that you should definitely visit.