Frank Teufel was born in Tuttlingen in 1966. After his apprenticeship as a stone sculptor, he attended the master school for sculptors and stonemasons in Mainz. He also completed studies at the Academy of Design in Ulm.
TENSE LINES SHAPE THE STONE
A new sculpture begins on a sheet of paper – with a drawing. Into these tension-laden lines, Frank Teufel forms the stone, going to the limits of statics. He creates a delicate lightness that is subjectively in conflict with the raw material. Lines enter an exciting connection with each other or with themselves.
CLEAR ABSTRACTED FORMS
In dialogue with the sculptures, the viewer watches the play with gravity. With the reduction to clearly abstracted forms, the works invite the viewer to interpret them. This is why Frank Teufel does not usually give his works titles.
The surface structure of the sculptures are like impressions and experiences, which make each individual sculpture – which each life – unique.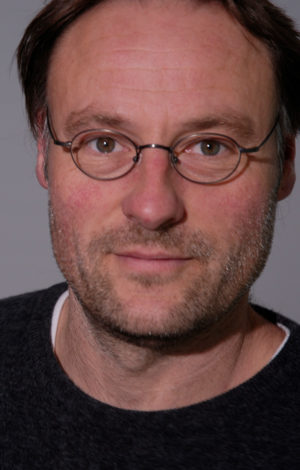 I very often go to the limits of statics.
Frank Teufel does not build sculptures that allow corrections. He loves to work against the stone. Anything else would be uninteresting for him.
I am in permanent dialogue with the material.