Bob Dylan (born 1941, Minnesota, USA) is one of the most influential artists in the world. His music has sold more than 125 million records around the world to these days. In 2016, he won the Nobel Prize for Literature. In 2019/20, a major retrospective of his art was shown at the Modern Art Museum in Shanghai.
DYLAN'S WORK AS A DRAWER AND PAINTER BEGINS IN THE 1960S
Dylan himself dates the origins of his work as a sketcher and painter in his biography to the early 1960s. His brushstrokes are like his voice: straight, rough, sometimes fragile, but always intent on illustrating the steps of the human experience.
Drawn Blank
A book of 92 of his drawings entitled 'Drawn Blank' was first published in 1994, and was reprinted in 2007. As a result, his paintings were shown at the Kunstsammlungen Chemnitz and for the first time at the Halcyon Gallery, London. The original 'Drawn Blank' sketches date from 1989 to 1992. Dylan explains that he painted them to relax and refocus his mind while traveling across America.
"ASIA SERIES"
A highlight was Dylan's first New York exhibition in the fall of 2011 at the Gagosian Gallery, where his 'Asia Series' was on display. These works reflect his time in China, Japan, Vietnam and Korea, but also quote from art history, including works by Édouard Manet, Paul Gauguin and Henri Cartier-Bresson.
"The Beaten Path"
In February 2013, Palazzo Reale in Milan showed Dylan's New Orleans Series. In 2016, Dylan's major exhibition 'The Beaten Path' opened at Halcyon Gallery. An art critic of the 'Guardian', honored these works as artworks of a true poet.
"MONDO SCRIPTO" – HANDWRITING AND DRAWING.
The exhibition 'Mondo Scripto' was opened in October 2018 at Halcyon Gallery, London. On display was a selection of Bob Dylan's most famous songs, handwritten in pen on paper and with a corresponding drawing in graphite.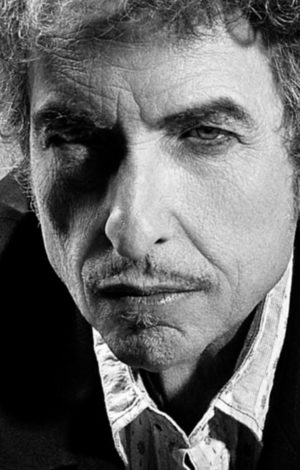 Dylan is continually breathing new life into his songs both musically and lyrically
If you dig Dylan, you'll know what these mean - and if not what are you waiting for? Get digging!
Dylan - who was awarded the Nobel Prize for literature in 2016 - continues to refuse to be pinned down over interpretation of his work
Dylan has revealed something about why he continues to wield influence so huge as to be almost inconceivable for a living artist.