Who doesn't know our childhood heroes: Spider-Man, Hulk, Thor or Iron Man? Well-loved comics totally tattered by nights of reading under the bed covers, guarded like a treasure. Each comic book was memorized, you knew every scene …
Our superheroes of the past are now conquering the art world. For the first time in Germany, Fine Art Prints by MARVEL are presented, designed and signed by licensed MARVEL comic artists. The editions on canvas or paper show the MARVEL universe in different drawing techniques, sometimes classically dramatic, sometimes reduced to the essentials.
Experts of the comic scene can identify the artworks to the specific artist even without mentioning the artist's name, because all of them have their very own style and this is also reflected in the individual comics.
HAND-SIGNED AND ABSOLUTELY LIMITED
For example, the works of Californian cartoonist Randy Martinez focus completely on the character of the particular superhero. Poster-like, iconically depicted and full of drive, it almost seems as if the superhero wants to leap from the canvas into our living room. An additional highlight in Martinez's work is the background of the image, which consists of "comic strips" of the protagonist. Alex Ross' style, on the other hand, is very complex and detailed. He is one of the few comic artists who has a classical art education. His realistic style of representation pulls the viewer under its spell and gives him the feeling of being part of the action.
With hand-signed and strictly limited editions of John Romita Junior and Tim Rogerson, Premium Modern Art also published two exclusive motifs especially for the German market.
MARVEL AND DC COMICS
The impulse to try something new has often brought MARVEL brilliant comic characters. Even MARVEL's first superheroes were a success: "The Human Torch," "The Sub-Mariner" and "Captain America." After difficult years for superhero comics, MARVEL tried to tie in with the extremely successful superhero team of its rival DC Comics. Editor-in-chief Stan Lee (1922-2018), together with cartoonist Jack Kirby (1917-1994), was commissioned to create such a team. The result was "The Fantastic Four." The comic series started in November 1961 and initiated the so-called "Silver Age" of American superhero comics. The superheroes hit the spirit of the time, they had human strengths but also weaknesses, so that the reader could identify with them. So it's no wonder that the comic world boomed and Stan Lee created more superheroes together with different illustrators: Hulk, Iron Man, Thor and the X-Men (all together with Jack Kirby), "Doctor Strange" and the most popular MARVEL hero to this day, "Spider-Man" (with Steve Ditko).
ARTISTS OF THE MARVEL UNIVERSE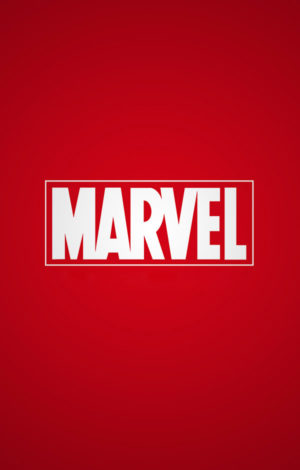 The Marvel Cinematic Universe (MCU) is considered the most successful film and television franchise in the U.S. since 2014.